My Blog
Posts for: July, 2014
By JW Haltom DDS, Inc. Family Dentistry
July 23, 2014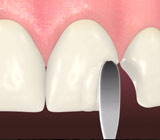 Q: What exactly is cosmetic tooth bonding?
A: Cosmetic bonding is a process in which your dentist uses specially formulated tooth-colored material to repair minor defects on the surface of your teeth. The bonding material itself is a type of composite resin — a tough, translucent mixture of plastic and glass components that mimics the pearly-white appearance of your teeth to a high degree. The material also bonds (links up) so well with the natural tooth structure that this relatively simple and inexpensive treatment can last for a number of years.
Q: What types of defects can tooth bonding repair?
A: Bonding can be used to remedy several different kinds of flaws in your smile. Small chips, cracks and areas of discoloration can be easily treated via cosmetic bonding. It can even be used to fix minor spacing irregularities. Best of all, because composite resin is available in various shades to match the natural color of your teeth, it's almost impossible to tell which tooth has been treated.
Q: What are the pluses and minuses of cosmetic bonding?
A: Bonding is a procedure that can be done right in the dental office, without involving a laboratory — that's why it is typically an easy, cost-effective treatment that can be accomplished in a single visit. It's a great solution for restoring minor flaws that don't extend very far into the tooth's structure. It's also ideal for teenagers, who may have to wait until they stop growing before getting a more permanent restoration. But bonding normally isn't as long-lasting as some other restoration techniques, such as veneers or crowns. However, with proper care, a bonded tooth can keep looking good for years.
Q: What is the bonding procedure like?
A: Bonding is a minimally invasive, reversible treatment that normally causes little or no discomfort. The tooth being treated is first thoroughly cleaned, and then "etched" with a gel that microscopically roughens its surface. Next, the gel is rinsed off, and liquid composite resin (in a shade chosen to match the tooth) is painted on with a brush. Then, the bonding material is cured (hardened) using a special light. After it has cured, another layer may be applied; this process can be repeated several times to build up a thicker coating. Finally, a dental instrument is used to shape the built-up material into its final, pleasing form.
Q: Do bonded teeth require special care?
A: Not really… but like all teeth, they should be brushed and flossed daily, and professionally cleaned at the dental office twice a year. Bonded teeth can also become stained from tobacco use, red wine and coffee — but unlike regular teeth, bonded teeth can't be lightened. So if you're considering tooth-whitening treatments, have them done before your teeth are bonded.
If you have questions about whether cosmetic bonding could help your smile look its best, please contact us or schedule an appointment for a consultation. You can learn more by reading the Dear Doctor magazine articles "Repairing Chipped Teeth" and "Artistic Repair Of Front Teeth With Composite Resin."
By JW Haltom DDS, Inc. Family Dentistry
July 15, 2014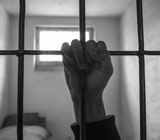 When a 51-year-old Swedish man developed a throbbing toothache with facial swelling, he knew he needed to get to the dentist right away. There was only one problem: The unnamed individual was inside the Östragård minimum-security prison, serving a short sentence. But he didn't let that stop him from getting dental treatment — he simply broke out of jail and headed straight for the nearest dental office.
"In the end, I just couldn't stand it," he explained to the Swedish newspaper Dagens Nyheter.
After the offending tooth was extracted, the offender himself went to the local police precinct and turned himself in. Taking his circumstances into account, the court added just 24 hours to his original sentence, and he was released soon thereafter. "Now I only have to pay the dentist bill," he noted.
While we certainly don't encourage jailbreaks, we might feel that this fellow made the right choice. It's important to know when you need to get dental treatment right away, and when you can wait. Here are some very basic guidelines:
If you're suffering a traumatic dental injury that is causing you severe pain, or you can't control bleeding after applying pressure for a few minutes, go to the nearest emergency room right away (as you would for any serious injury).
If your tooth is knocked out or loosened, it should be treated in the dental office or emergency room within 6 hours. Place it back in its socket (in the correct orientation), if possible; if not, tuck it between the cheek and gum, or put it in a glass of cold milk. Hold the loose tooth gently in place. It's often possible to successfully re-implant a tooth that has received quick first aid.
If a tooth is chipped or cracked less severely, try and save any missing pieces, and make an appointment to come in as soon as you can. Don't forget to bring the pieces with you!
If you have acute or persistent tooth pain, come in to our office right away. There are many things that can cause tooth pain, including tooth decay (a bacterial infection), a loose filling, or tooth sensitivity. Minor sensitivity or occasional aches when chewing can be temporarily eased by rinsing with warm salt water and taking an over-the-counter pain reliever; more severe pain may indicate that you need root canal treatment to preserve a tooth in which the pulp has become seriously infected.
Pain is the body's way of telling you that something's wrong. When you experience mouth pain, it's best for you to see us as soon as possible. Quick treatment just might save your tooth — and perhaps save you from a far steeper bill for tooth replacement. If you would like more information about dental emergencies, call our office for a consultation. You can learn more in the Dear Doctor magazine article "Tooth Pain? Don't Wait!"