My Blog
Posts for tag: sugar
By JW Haltom DDS, Inc. Family Dentistry
April 17, 2020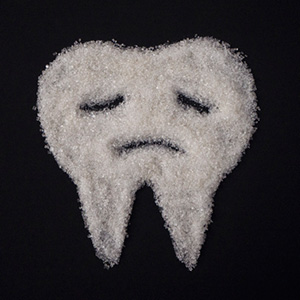 You've heard it. Your parents heard it—maybe even your grandparents too. Dentists have been alerting people for more than half a century that high sugar consumption contributes to tooth decay.
That message hasn't changed because the facts behind it are the same in the 2020s as they were in the 1950s: The bacteria that cause tooth decay feast on sugar and other leftover carbohydrates in the mouth. This causes them to multiply and increase their production of acid, which softens and erodes tooth enamel.
What has changed though, especially over the last couple of decades, is a growing understanding of how sugar consumption may affect the rest of the body. Just like the evidence of sugar's relationship to tooth decay, current scientific studies are now showing there are strong links between sugar and diseases like diabetes, heart disease and liver disease.
What's startling about what researchers are finding is that cases of these diseases are growing, Especially in younger people. This is a parallel trend to our skyrocketing increases in per capita sugar consumption: the average American now eats the equivalent of 19.5 teaspoons of added sugar every day. Health experts generally agree we should consume no more than 6 teaspoons a day, and children 4.
This is vastly more than we consumed a generation ago. One reason is because processed food manufacturers have increased sugar in their products, hiding under technical, unfamiliar names in ingredient lists. But it's still sugar, and an estimated 74% of processed foods contain some form of it.
But the real surge in sugar has come from our increasing consumption of sodas, as well as energy and sports beverages. These beverages are high in sugar—you can meet your daily allowance with just one 12-oz can of soda. These beverages are now the leading source of sugar in our diets, and, according to experts, a highly dangerous way to consume it.
In effect, dentists of old were on to something: too much sugar is bad for your teeth. It now turns out that it may be bad for your overall health too. Strictly limiting it in your family's diet could help lower your risk of tooth decay and dangerous diseases like diabetes.
If you would like more information on sugar and your health, please contact us or schedule an appointment for a consultation.
By JW Haltom DDS, Inc. Family Dentistry
August 21, 2011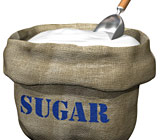 You probably know that tooth decay results when the bacteria in your mouth release acids after consuming sugars. After you eat sugars, particularly the type of sugar known as sucrose, increased acid in your mouth begins to dissolve the enamel and dentin in your teeth, and you end up with cavities.
What are the Types of Sugars?
Modern diets include several types of sugars. Most of these are fermented by oral bacteria, producing acids that are harmful to teeth.
Sucrose (commonly known as sugar)
Glucose (released from starch consumption)
Lactose (milk sugar) — Less acid is produced from this type of sugar
Fructose (found naturally in fruit and also added to many processed foods)
Maltose
Recommended intake of "free sugars" is no more than 10 teaspoons per day. Note that a can of soda contains over 6 teaspoons! Soft drinks are the largest source of sugar consumption in the U.S. In 2003, for example, Americans drank an average of 52 gallons of soft drinks. Average per capita consumption of all sugars in the U.S. was 141.5 pounds (64.3 kg) one of the highest levels in the world.
Sugar substitute xylitol (which is chemically similar to sugar but does not cause decay) can be part of a preventive program to reduce or control tooth decay. Chewing gum sweetened with xylitol stimulates saliva flow and helps protect against decay.
Sugars Released from Starches
Starches are foods like rice, potatoes, or bread. When you eat refined starches, such as white bread and rice, enzymes in your saliva release glucose. However, these foods have a lower potential to produce decay than foods with added sugars. When sugars are added to starchy foods, as in baked products and breakfast cereals, the potential for decay increases.
Less refined starches such as whole grains require more chewing and stimulate secretion of saliva, which protects from harmful acids.
The Case for Fruit
Fresh fruit has not been shown to produce cavities, so it makes sense to eat them instead of sugary desserts and snacks. Dried fruit is more of a problem because the drying process releases free sugars.
Contact us today to schedule an appointment to discuss your questions about diet and oral health. You can also learn more by reading the Dear Doctor magazine article "Nutrition & Oral Health."